Looking to make some upgrades to your home in 2022? The start of the new year is the perfect opportunity to evaluate ways on how you can improve your living space. This year, Terra View predicts homeowners will be focused on making their homes more livable, sustainable and comfortable.
From expanded outdoor living to finding new opportunities to reduce energy demands—to placing a greater emphasis on dedicated workspaces designed for spending more than just a few hours in at a time, 2022 trends are addressing a variety of ways to "future proof" homes.
Below, we share 6 home design and building trends that you can expect to see this year.
1. Sustainability and creating a smarter home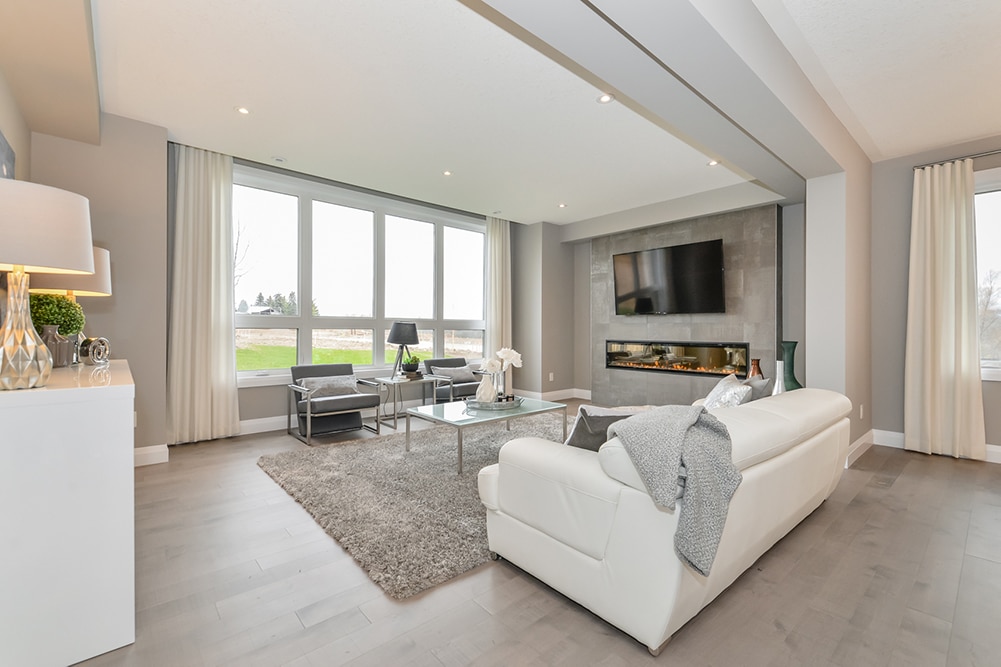 Now more than ever, homeowners are adopting sustainability-minded values. According to a recent study by Canada's National Association of Realtors, more than half of its members said their clients were interested in sustainability. This push to achieve high energy standards will continue to influence building and buying decisions in 2022.
The COVID-19 pandemic has also forced many of us to reconsider the way we live. As the return to work on a full-time basis remains flexible, many consumers have been exploring new ways to optimize their living spaces through technological additions. For example, switching to energy efficient light bulbs. This is one of the easiest ways to save energy and reduce your electric bills. Smart thermostats also offer a variety of features that will not only keep your home comfortable, but can help reduce heating and cooling costs.
Terra View homes is proudly recognized for our leadership towards sustainability and thoughtful home design. By incorporating sustainable and eco-friendly functions into every home—we are able to lessen both our impact on the environment and the carbon footprint of our homeowners.
2. Space for mind and body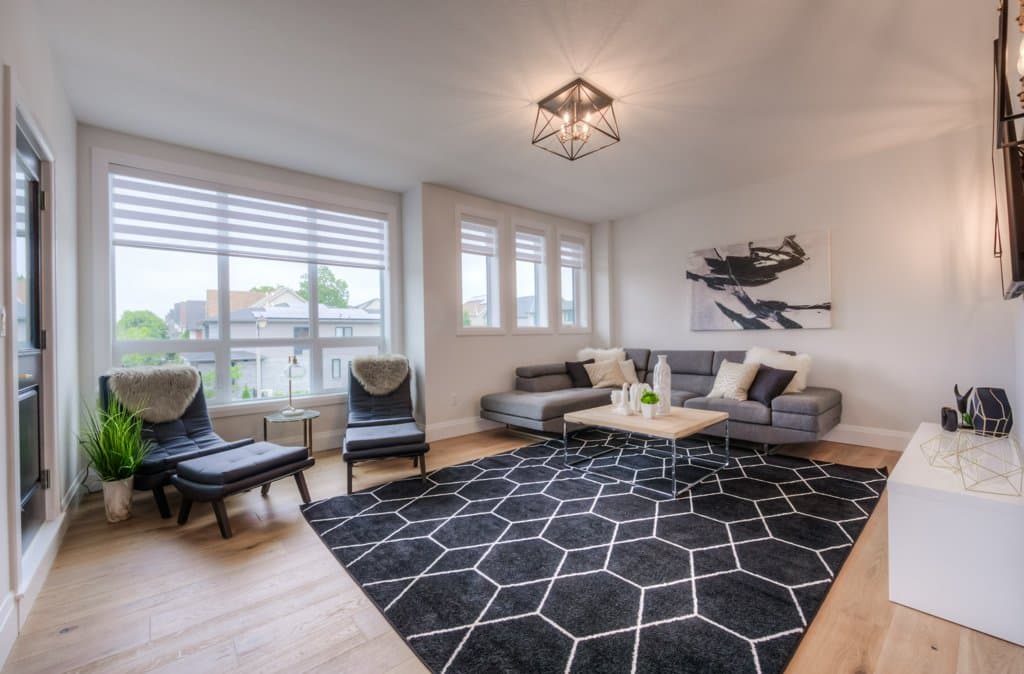 In addition to looking for flexibility in a floor plan and dedicated home office space, homeowners are seeking 'retreat' spaces to unwind, exercise, and do more of the things they love. Whether your chosen model of home offers an additional bedroom, basement level or bonus room, flex space is key. Functionality, practicality and aesthetics are also equally important!
A great example is Terra View's Avonlea home design which encapsulates many of these key features, with it's wide-open floor plan and soaring entry. This particular model is available in three elevations with a multitude of layout options.
3. Net-Zero housing advances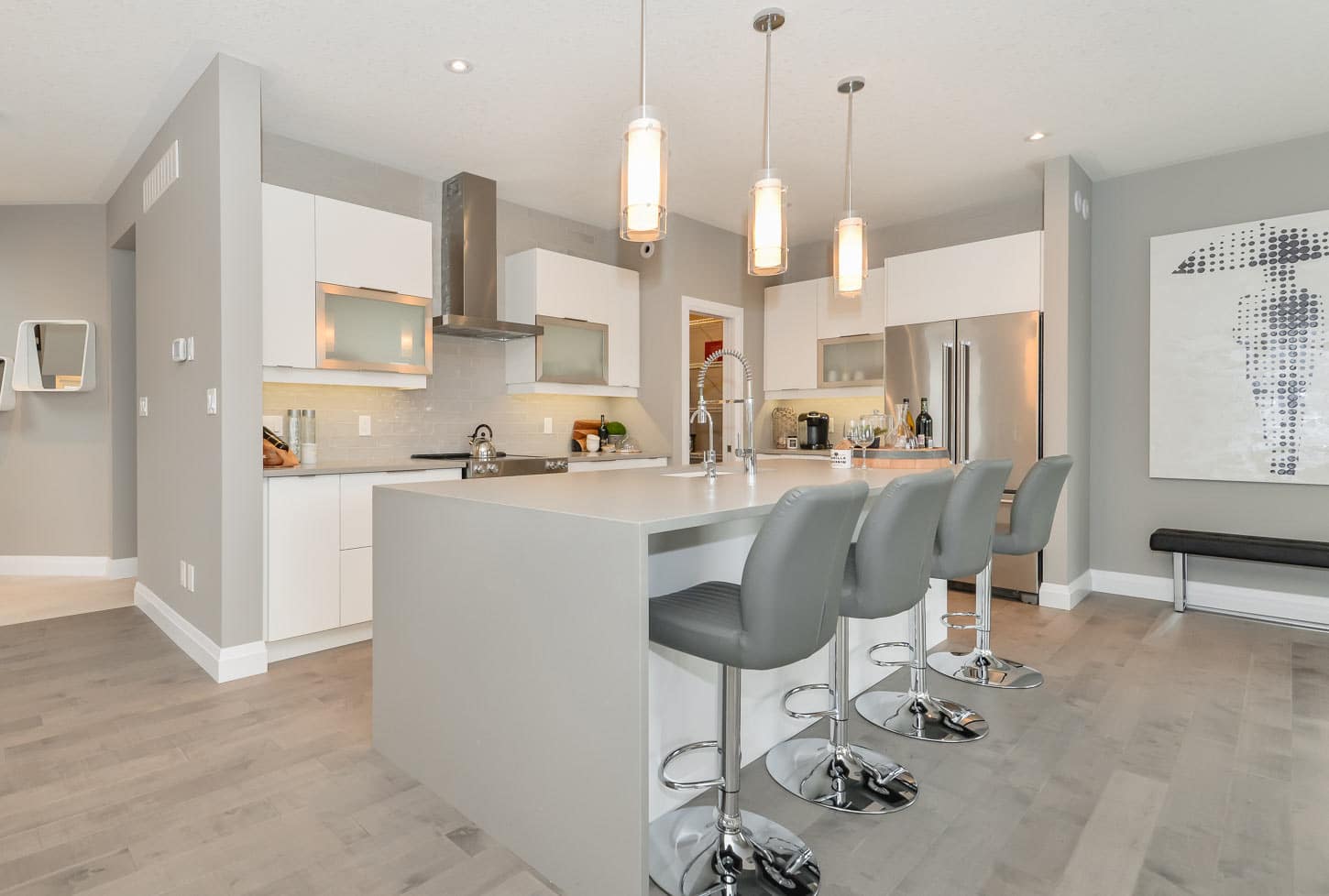 Net Zero Ready homes are an irreversible market trend—they are homes of the future and are currently built to what is expected to be in the 2030 Ontario Building Code. In addition to being 80% more energy efficient, Net Zero homes are more durable, comfortable and healthier than standard homes.
The main difference between Net Zero and Net Zero Ready homes is that Net Zero homes already have solar panels or other renewable energy systems installed. Whereas with a Net Zero Ready, you can choose when you're ready to upgrade into a fully Net Zero home.
The most powerful trend today is the movement towards Net Zero and Net Zero Ready homes—and we are proud to be building Net Zero Ready homes and complying with stringent green building codes and accreditations. If you're interested in learning more, check out our blog, "Net Zero and Net Zero Ready: What's the Difference?"
4. Biophilic design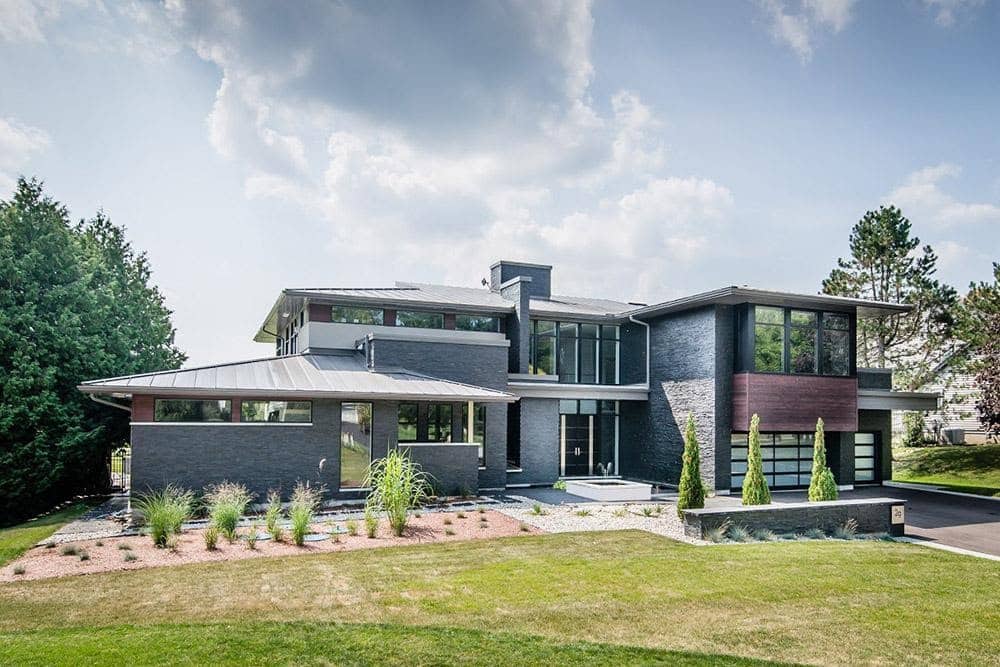 Nature is moving inside. More of today's homeowners are embracing biophilic design principles, which is a way of connecting people to nature by bringing outdoor elements inside. This can be achieved through the use of more local, organic materials throughout interiors and maximizing sunlight, fresh air, plants and other natural elements within the home.
A key component of biophilic design includes where your home is geographically located. In 2022, the shift towards living in areas that are surrounded by distinctive geographical and ecological features is expected to continue as homeowners embrace outdoor living spaces and natural elements. Terra View's Hart Village and NiMa Trails communities are closely located to conservation lands and natural surrounding areas — because surrounding yourself with what you value is most important.
5. Outdoor luxury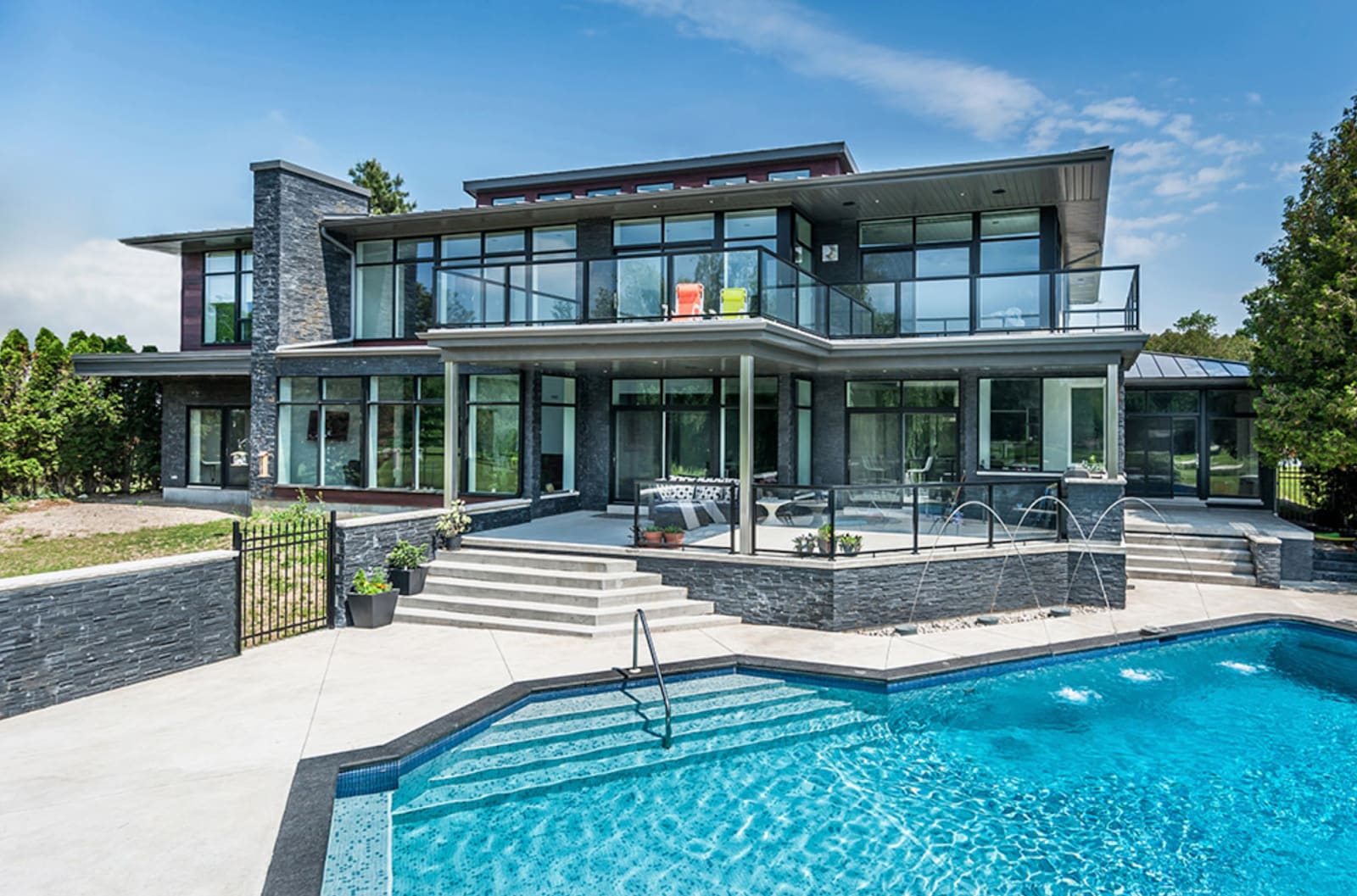 A home's living space is no longer limited to the confines of its interior. Recently, homeowners have been eager to spruce up their outdoor spaces and make them an extension of their home. With the majority of us spending more time at home, many homeowners have started to enhance their outdoor environment to be enjoyed all year round.
Terra View Homes' floor plans offer an extensive variety of outdoor design options, to help bring your exterior vision to life! Take a virtual tour and explore some of our floor plans here.
6. Multi functional spaces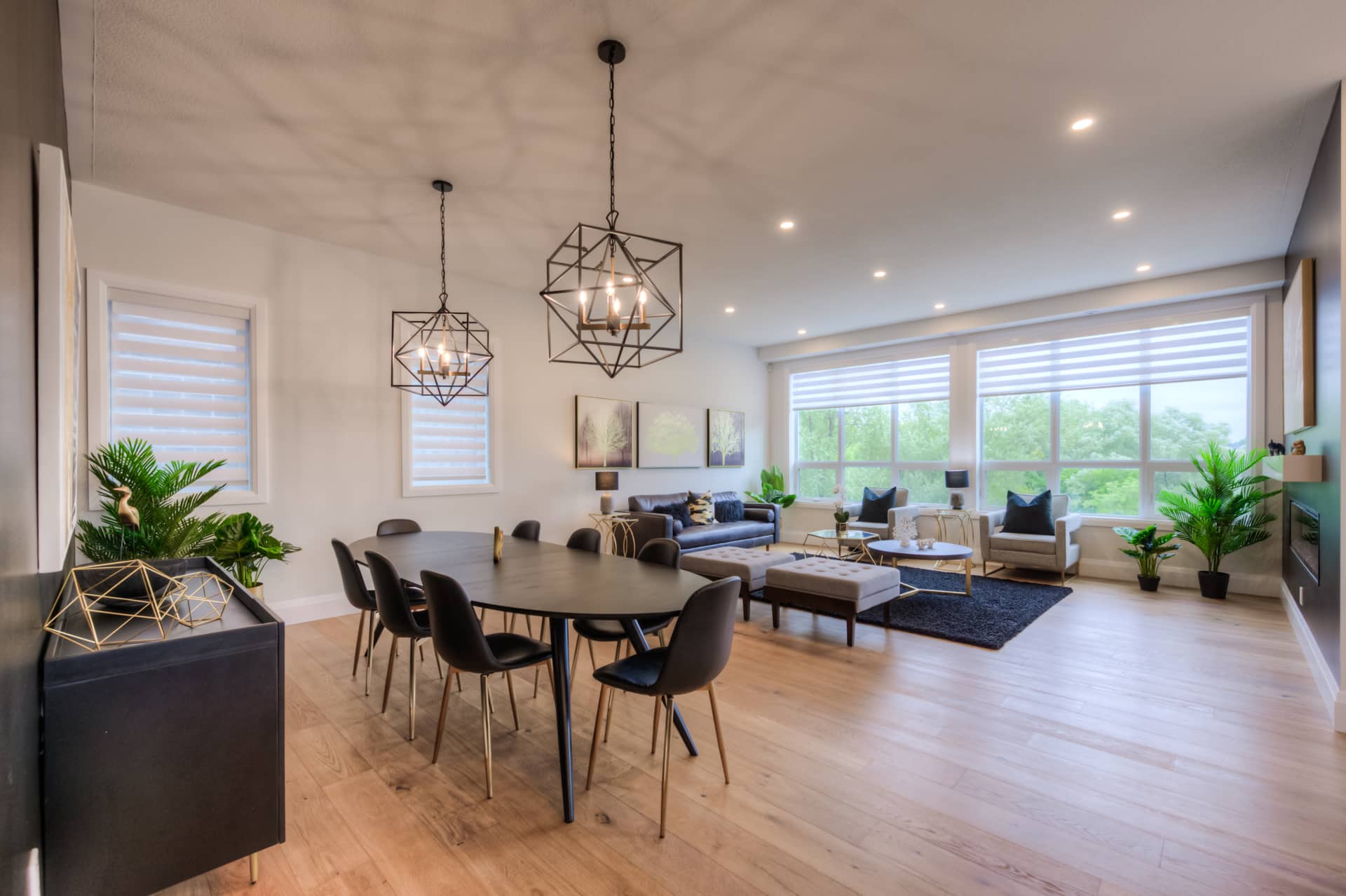 Single-use spaces seem to be a thing of the past. Multi-purpose rooms have become a necessity as we're spending more time at home, looking for creative ways to divide our space. Thinking of your space as a whole will help to create a continuous and cohesive design throughout. Bonus rooms have become very popular and can be used as a media room, home office, gym or an additional play area.
It can be helpful to consider investing in items that complement one another, even if they serve different functions. This will allow the transition from work to dining to leisure in one room feel seamless. Terra View homes are designed with this concept in mind, allowing homeowners to intertwine their living spaces to best meet their needs.
____________________
For many of us, our home reflects who we are and the lifestyle we hope to live. Terra View homes provide the versatility and thoughtful design required in a world that's ever changing. Moving into 2022, how do you see yourself living under ever-evolving conditions? What elements do you want in your home to live the lifestyle you're hoping for?
For more information on Terra View Homes and our commitment to environmentally conscious building, check us out on Facebook, Instagram, Twitter and Linkedin or visit our website.