Imagine living in a home where the sunlight and views follow you as the day unfolds. Terra View Homes offers move-in ready and quick closing Designer Series Homes to help you and your family move into your dream home in the most convenient way. With closing dates as early as 30 days, prospective homeowners can bypass long waiting times and get the quality of a custom home, making the decision making process simpler than ever before. It's a win-win!
Why You'll Love our Available Homes:
Terra View's available Designer Series Homes host a wide range of features that you are sure to appreciate as a future homeowner! From homes that are Net Zero Ready, finished by professional interior designers, fully furnished, fitted with solar panels, spacious with two-car garages, and offer early closing dates, these homes are nothing short of the wow factor.
If that isn't enough, the specific homes listed below are nestled into the beautiful Hart Village community. Picture yourself waking up to the beautiful surroundings of a conservation area in your backyard, spending time with your family at the park, taking a stroll down Harts Lane Trail, a private trail ideal for cycling and walking, or admiring the historic Hart Farm Homestead which will be beautifully restored. Sound dreamy? This dream could be your reality – sooner than you think.
Check Out Some of Our Move-in-ready Homes: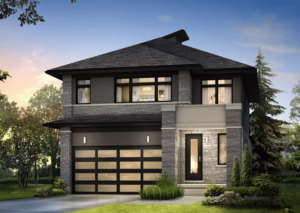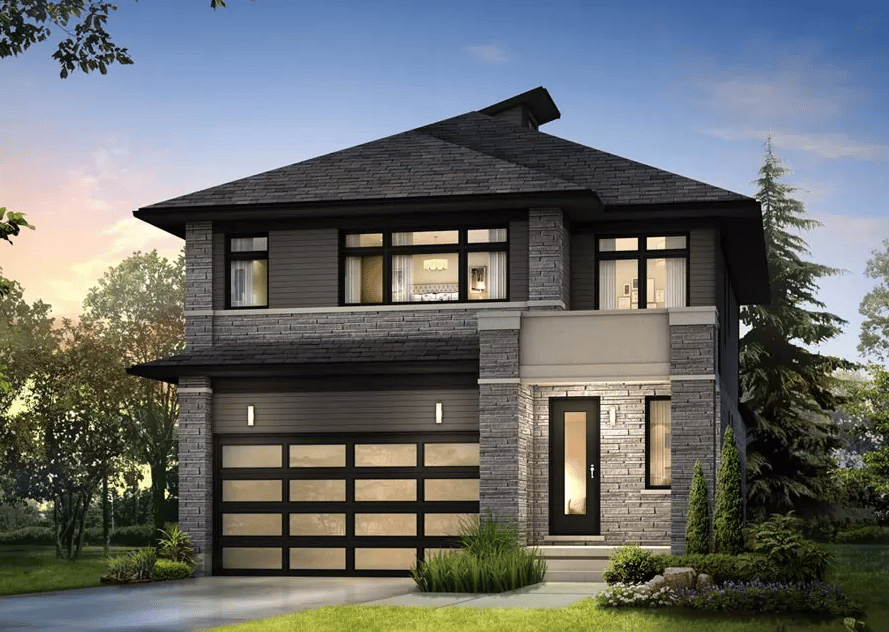 Lot 14 Hart Village – The Hollyoak C
70 Lovett Lane, Guelph
2,328 sq. ft. | With Bonus Room
Here's why you'll love it:
With plenty of space for you and your family, this home offers plenty of indoor and outdoor living space, including a covered deck off the main floor and an upper-level balcony. It's Net Zero Ready so you'll be ready to take the next step for sustainable living. The Hollyoak C has 3 bedrooms and 2.5 bathrooms with many upgrades to the interior finishes such as gorgeous hardwood floors and an incredible kitchen designed for the home chef. Closing date as early as 30 days!
Find out more about the Hollyoak C here.
---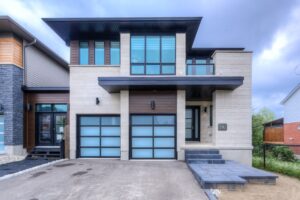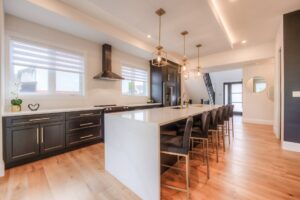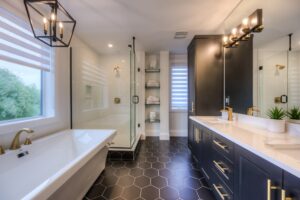 Lot 65 Hart Village – The Avonlea C
216 Carrington Drive, Guelph
2,893 sq. ft. | Walk-out & Conservation Lot
Why we think you'll love it:
From the moment you walk into 216 Carrington, prepare to be impressed! This home features a family-friendly open concept layout, 3 bedrooms and 2.5 bathrooms. Special attention is paid to the flow from the foyer into the upgraded kitchen to the great room, ensuring you love every moment spent in your new home. Perfectly nestled in its environment, the home offers stunning views on a walk-out conservation lot from your private covered deck on the main floor. Plus, there's plenty of opportunity with the unfinished walk-out basement to make this home truly your own. This dream home includes all appliances and furniture, closing date as early as 30 days!
Read more about the features here, or check out a virtual tour.
---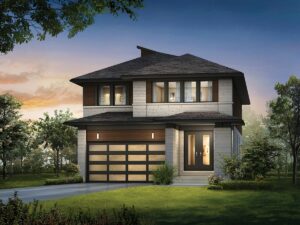 Lot 13 Hart Village – The Woodlands C
68 Lovett Lane, Guelph
2,750 sq. ft. | With Bonus Room
Here's why you'll love it:
Avoid the wait of a traditional new build with this quick-close home — now waiting for your selections! Backing out onto greenspace, this home is finished to the drywall stage to offer you the opportunity to select your own finishes with the guidance of our professional Interior Designer. This is a limited time offer, so inquire today about calling The Woodlands C home. Closing in as early as 30 days.
See the list of features here.
---
A brand new home built to the highest quality in beautiful Hart Village for you and your family awaits. To see more listings and learn more about available homes you'll love, visit our Quick Closings page for more information.
Interested in booking a tour? Call Shelley at 519-249-9356 for more information.