The New Year is here and along with it comes a fresh opportunity to update your home's health.
Meeting basic healthy home principles, including improving energy-efficiency, ventilation and general maintenance, means you won't have to worry about unnecessary physical health risks or unexpected expenses this winter.
At Terra View Homes, we stand firm in our belief that it is our responsibility to lead by example and practice environmentally-conscious building. While our Net Zero Ready communities already minimize the draw on resources needed for everyday life, there are additional routine check-ins you can do to ensure your home drastically reduces its energy consumption.
To help you get started, we're sharing Terra View's Resolutions for a Healthy Home in 2021!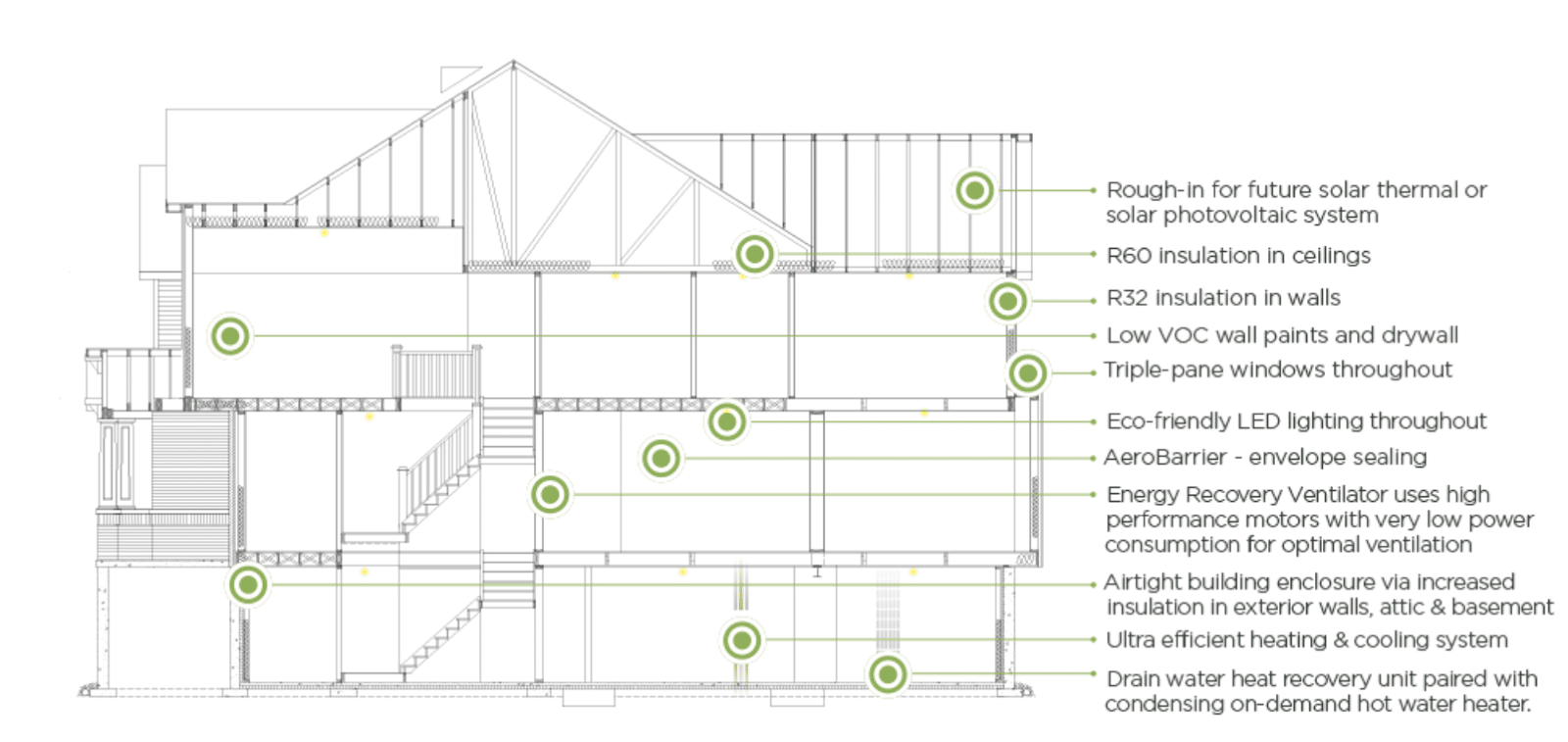 1. I will have a professional check my home, including my heating system, furnace, windows and doors.
Don't let your furnace fail when it's needed most. Change your furnace filter and clean your HRV/ERV filters on a regular basis to maintain your furnace's efficiency. To make sure you're kept warm all winter, our Net Zero Ready homes are powered by an ultra efficient heating and cooling system.
Our happy Terra View homeowners say they've saved over 50% on their heating and cooling expenses from what they were paying in their previous home.
Heating costs can skyrocket in the winter due to poorly insulated windows or doors! Check the frames around exterior windows and doors and seal any cracks or gaps with acrylic, latex or rubber caulking. You can also add or replace weather stripping in either standard or tape format to prevent any unwanted airflow.
2. I will prevent pipe bursts by turning off my outdoor faucets.
Frozen water can lead to your pipes bursting from the added pressure. Make sure to drain, disconnect and store your garden hose inside during the winter to save yourself from expensive and unnecessary water bills or potential floods.
Did you know that each Net Zero Ready home is equipped with a 2 exterior hose bib with interior winter shutoffs? In addition, our homes come with water conserving fixtures and dual flush toilets which drastically reduce the consumption of water and subsequently your water bill while reducing the home's use of a limited resource.
3. I will use household chemicals the right way.
Now more than ever, we're cleaning the surfaces of our homes to protect against COVID-19.
It's important to use all cleaning products — from drain cleaners to liquid laundry detergents — as directed so as to not cause burns, fires, poisonings and explosions if not handled safely.
4. I will prevent mould from growing in my home.
Mould grows in damp or wet areas. Mould spores can be released into the air in your home and get into your lungs, which may cause eye, nose and throat irritation, coughing and wheezing and make asthma and allergy symptoms worse.
You can best eliminate mould by keeping indoor moisture levels and humidity low, allowing for proper ventilation throughout your home, running bath fans after showering and cleaning up spills as they happen.
Terra View's Net Zero Ready homes are constructed extremely air tight, limiting the ability for air infiltration into wall cavities where mold growth in a home is most prevalent. We utilize Aeroseal technology to reduce the home's air leakage to Passive House levels.
Maintaining and improving the quality of your home means you'll have a healthier, safer property and lower maintenance cost for your investment.
We are excited to be creating the first complete communities of Net Zero Ready homes in Guelph and are dedicated to building better homes from the ground up. If you're interested in learning more about Terra View Homes  and what makes Net Zero Ready homes a better choice for your new home  — especially during the winter months — visit our website. You can also follow us on Facebook, Instagram, Twitter and LinkedIn!

We wish you a healthy, safe and warm winter!