Terra View Homes is honoured to announce the acceptance of two awards from the Guelph and District Home Builders' Association's (GDHBA) 2022 Awards of Distinction — Green Builder of the Year and Most Outstanding Home Production Lot (Under 40' Lot). 
The awards were presented at the GDHBA's President's Ball and Awards of Distinction on Saturday, May 7th, where Terra View Homes received additional recognition for our 30 year membership with the Association. 
We are proud to have served as Guelph's leading builder of new, custom and Net Zero/ Net Zero Ready homes for the last 30+ years and to be recognized for three consecutive years by the GDHBA as Green Builder of the Year.
Over the past year, Terra View Homes has continued our mission of helping homeowners use less energy and reduce their carbon footprint with further progress on our Net Zero Ready single family communities at Hart Village and NiMa Trails. As of 2022 we have labeled 70 homes as Net Zero Ready in the City of Guelph and we look forward to growing this number as we expand both of these communities.  
Our Avonlea model, designed to a Net Zero Ready standard, received the Award of Most Outstanding Production Lot (Under 40' Lot) at this year's awards. Available in three elevations with a multitude of layout options including a third floor attic, covered rear porch and a four bedroom layout or three bedroom plus bonus room — the Avonlea has great appeal to a wide variety of buyers through its flexibility. With all this home design has to offer, it has quickly become a favourite for our homeowners.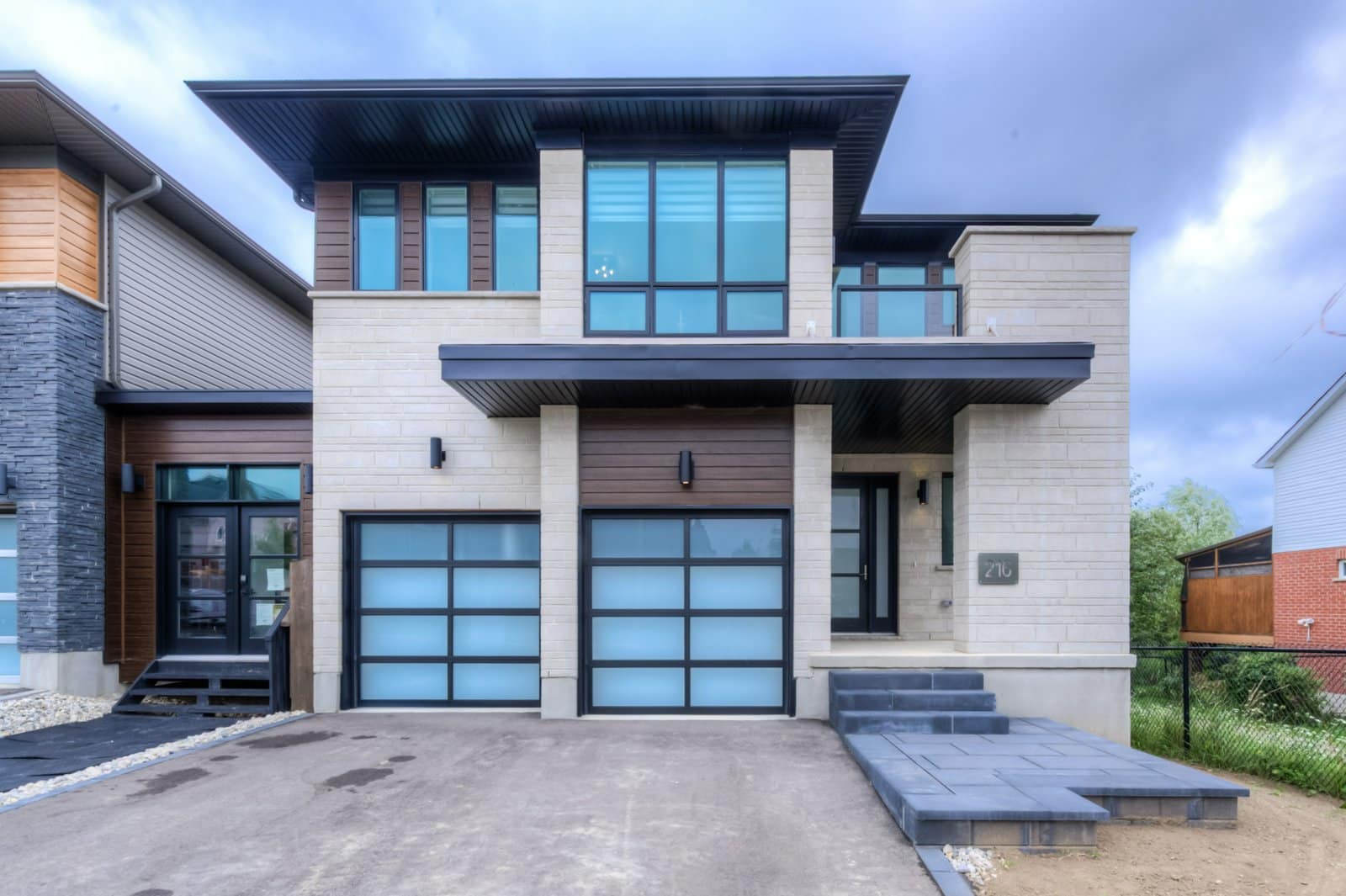 Pictured above: 216 Carrington Drive in Guelph, Ontario – currently on the market
Our Avonlea model included — every Terra View home built is instrumental in our efforts to contribute directly to the fight against climate change and build sustainable communities for generations to come.
Terra View Homes would like to congratulate all of the award winners recognized at the GDHBA 2022 Awards of Distinction for their contributions to the flourishing home building industry in Guelph. We are proud to be amongst such a remarkable group of organizations and look forward to continuing the expansion of sustainable and healthy communities in our city and surrounding areas for years to come. 
____________________
For more information on Terra View Homes and our commitment to environmentally conscious building, check us out on Facebook, Instagram, Twitter and Linkedin