Here's everything you need to know about Net Zero homes
Following the 2019 Throne Speech, a target was set by the Canadian government to achieve net-zero emissions by 2050. This is an ambitious, yet necessary goal for both environmental protection and economic growth. As a CHBA Qualified Net Zero Home Builder, our goal is to create sustainable neighbourhoods and communities for generations to come. We've kept sustainable and eco-friendly building practices at the forefront of every home we build.
On track with Canada's net-zero emissions target, our Net Zero Ready Homes allow homeowners to greatly diminish their carbon footprint and contribute directly to the fight against climate change. Heading into 2020, here's everything you need to know about Net Zero Homes, how they can protect our future generations, and why they are a solution to climate change.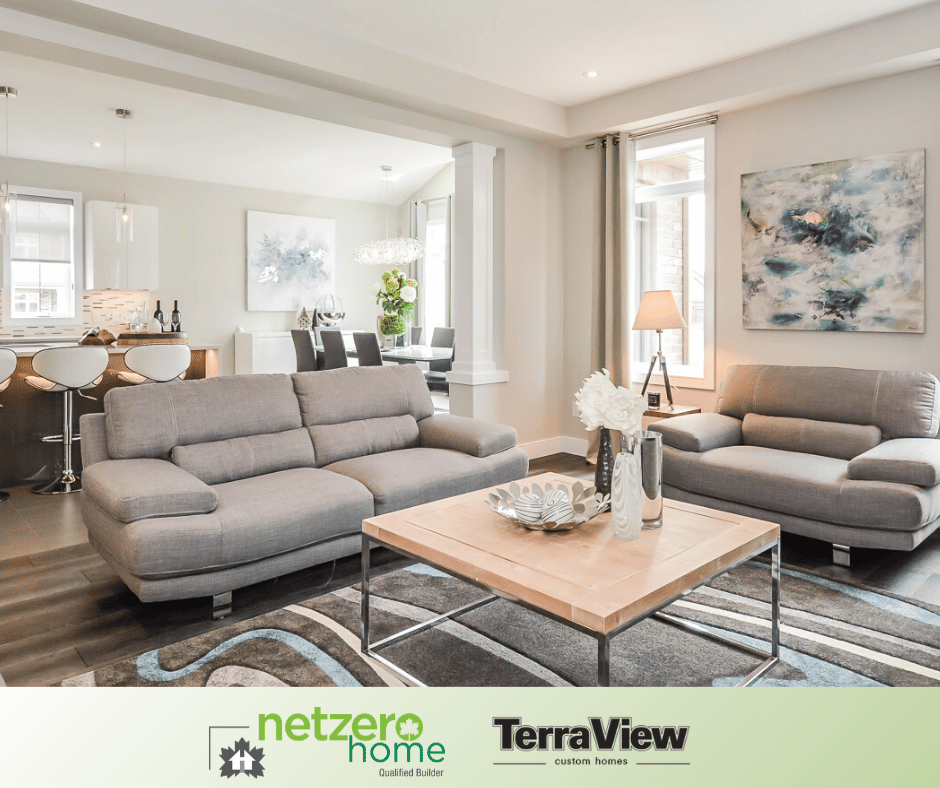 What is a Net Zero Home?
A Net Zero Home produces as much clean energy as it uses on an annual basis. Designed to take energy efficiency to the next level, Net Zero Homes use renewable energy systems and every part of the house itself to maintain consistent temperatures, filter indoor air and reduce drafts. Energy that would normally be used for space heating, hot water production, air ventilation, air conditioning, appliances, lighting and other household electrical consumption is in turn accounted for through the renewable energy Net Zero Homes produce.
Not only do Net-Zero homes offer better comfort and comfortable living at an exceptional value, but they also substantially reduce homeowners' carbon footprints and preserving natural resources.
What Makes Net-Zero A Better Choice for my Home?
Increased Savings
One of the greatest benefits of choosing a Net-Zero Home is the money you'll be saving on utility bills as well as the increased savings seen through:
Reduced heat loss.
Increased insulation values.
Less water wastage.
Heat recovery of exhausted air and waste water.
Future solar panels save resources and enable owners to offset consumption.
Environmental protection through use of low VOC products.
At Terra View, your Net-Zero Home virtually wipes out your utility costs.
With Net Zero Homes, your utility bill drops to a record low and stays low while protecting you from feeling the impact of energy price increases.
Net Zero Homes cover all angles when it comes to saving energy. From drawing on renewable energy sources like solar panels to using advanced construction methods and materials, Net-Zero homes also protect homeowners from extra maintenance or repairs due to the higher standard each home is built to, helping to stand the test of time.
Environmentally Conscious
Net Zero Homes are a sustainable choice for your home, by eliminating the use of energy extracted from fossil fuels and other greenhouse gases with electricity production. By producing as much clean, renewable energy as is consumed from solar panels and net-zero features, these homes are drastically reducing consumption bills and the carbon footprints of each household, surpassing the energy efficiency of newly constructed homes by an astonishing 80%.
Homeowners can expect their carbon footprints to significantly diminish as Net Zero homes maximize the energy potential from renewable resources.
Terra View's Net Zero Home Features
Modeled with energy efficiency in mind, Net-Zero homes save energy through air-tightness, triple pane windows, enhanced insulation, exceptional indoor air quality, and energy-efficient lighting and appliances. Our Net-Zero Ready Homes are highly insulated and extremely air-tight using R32 wall construction with 2" rigid exterior insulation and R60 in the ceilings. Our homes also have low VOC materials and heat recovery ventilators to improve air quality.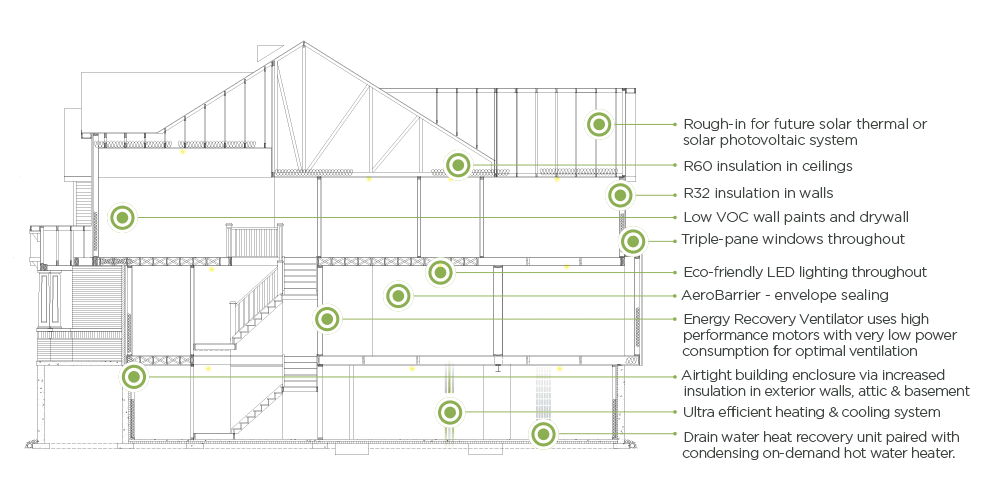 Net Zero Features Included in your Terra View Home
All homes built to a Net Zero Standard
Energy modeling of each home
Superior Building Envelope
Triple Pane Windows
Solar PV ready with full solar option
Third party blower door testing
We are excited to create the first complete Net-Zero Ready communities in Guelph that will be a major step towards reducing Canada's residential carbon footprint. Visit www.terra-view.com to learn more about our Net Zero communities and how you can save over 30% on your utilities by going #NetZeroNow!