Are you in the market for a new home? Make sure you do your research! Before prospective home buyers make the biggest investment of their lives, they need to make sure they've selected the proper home builder for the job. With close to 30 years in the home building industry, we have quite the idea of what to look for in a home builder. Here's Terra View's list of 5 Qualities Home Buyers Should Look for in a Home Builder.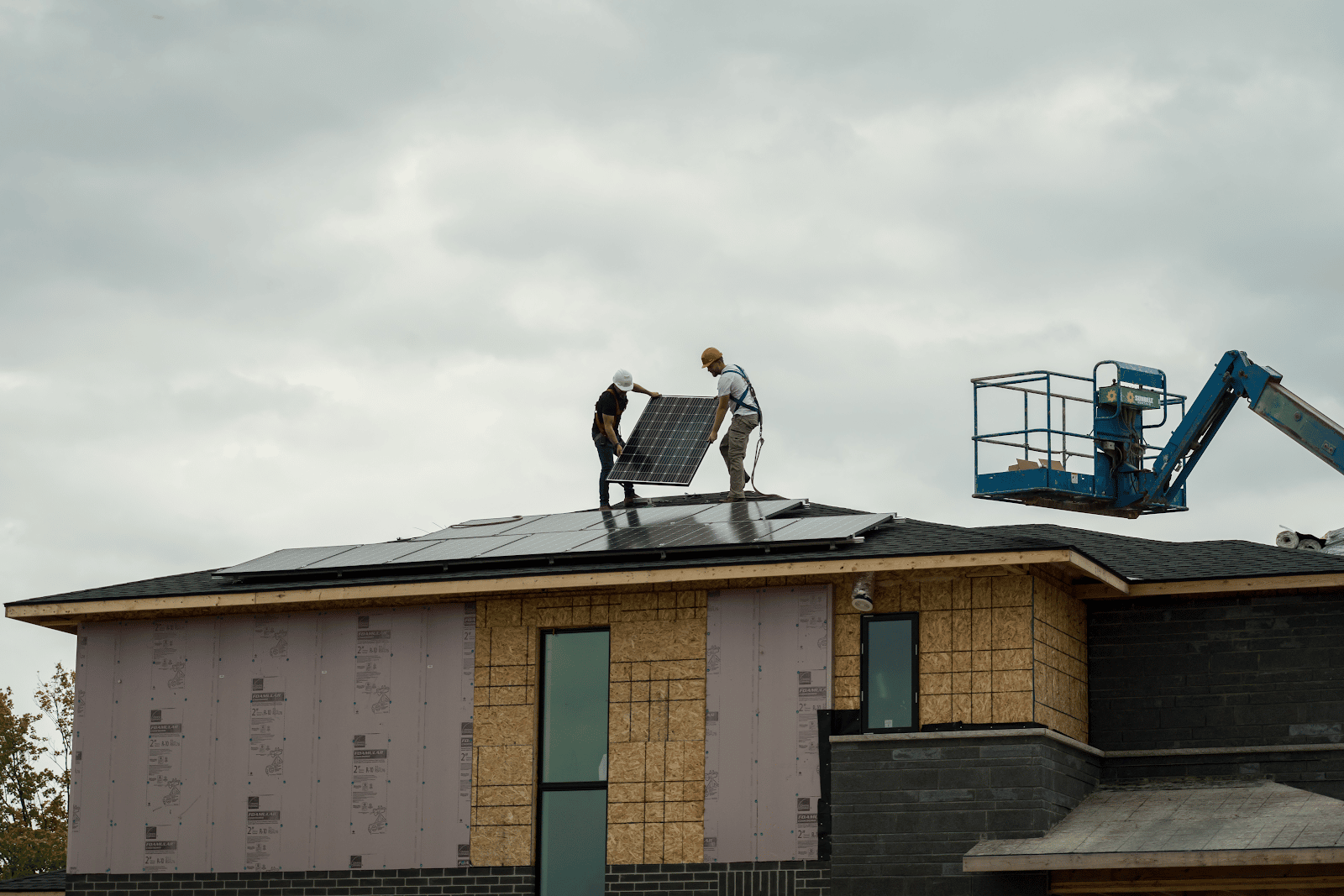 Good Experience and Reputation
It's important to look at different home building firms' experience and reputation when deciding who should bring your dream home to life. How many years have they been in business? Are they well-known in the area? Are they highly recommended? Have they won awards for past buildings? These are the kinds of questions you should be asking while researching to determine who is worthy of your trust.
Terra View Homes has been building better homes from the ground up since 1991. An innovator through construction, modern design and customization, we have established solid relationships with local trade partners and conduct our business ethically, with the highest degree of integrity. We build with your growing family in mind and strongly believe in staking our reputation on homeowner satisfaction. To learn more about our mission, read about us here.
Sustainable Building Practices
With Canada's target of achieving net-zero emissions by 2050, homeowners should be choosing home building firms that construct homes with sustainable and eco-friendly building practices in mind. From passive to Net Zero, these energy-efficient homes are reducing homeowners' carbon footprints and fighting climate change. Sustainable is the kind of homes prospective home buyers should be building.
For almost two decades, Terra View Homes has been a pioneer of green home building practices in Canada. As a CHBA Qualified Net Zero Home Builder, our goal is to create sustainable neighbourhoods and communities for today's families and the generations to come. We believe we have an obligation to the environment, and our environmentally conscious building has led us to introduce Canada's first carbon neutral condominiums in Guelph and the first complete community of Net Zero Ready Homes. To learn more about our Net Zero Ready Homes and our sustainable building practices, read our previous blog here.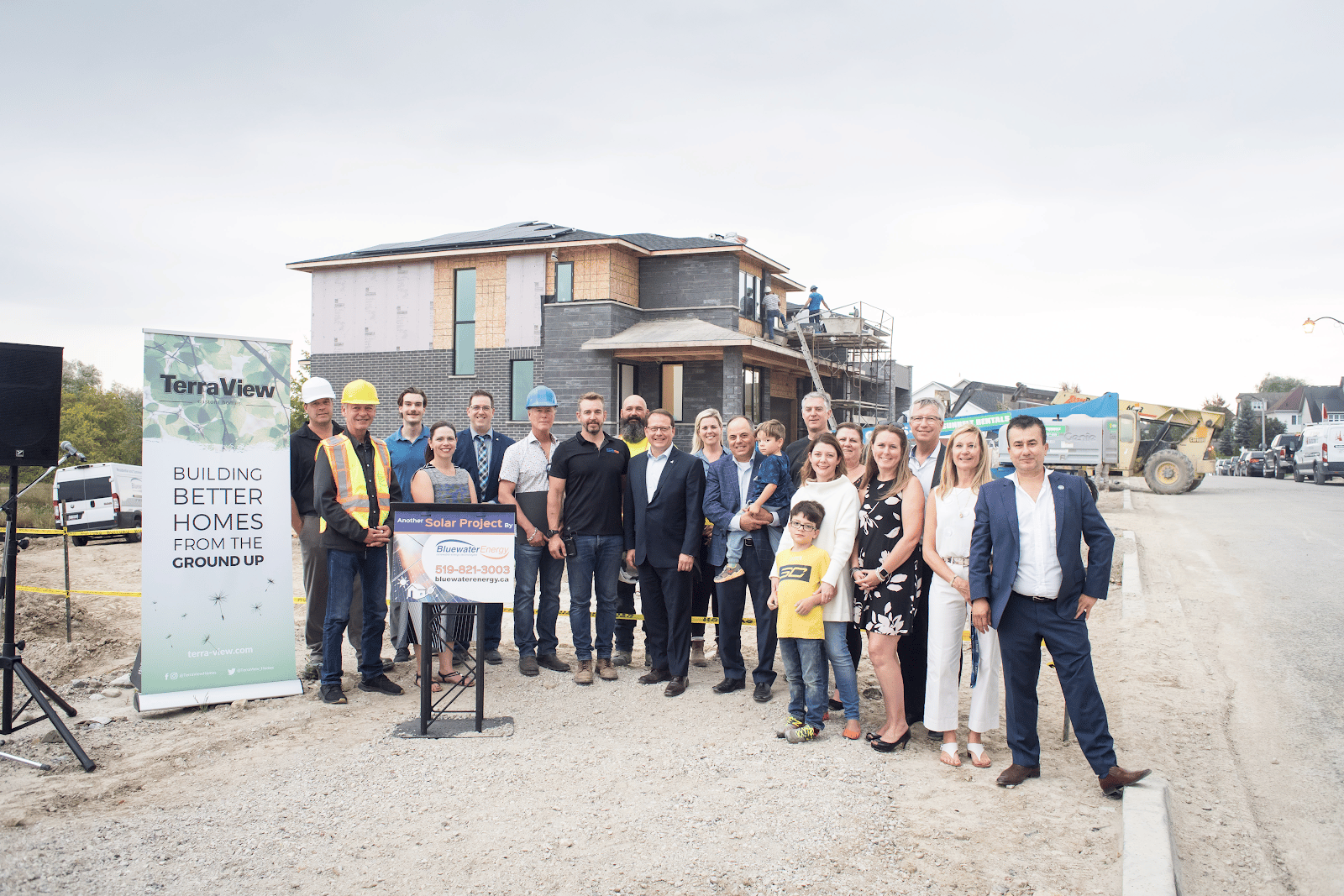 Quality Work
Building a custom home means you have the future in mind. To ensure your home will last for years, you want a home builder that uses the highest quality building supplies and skill. When selecting a builder, ask to tour their past projects, inquire about their building methods, and find out how their building practices guarantee quality homes. The last thing you want is to run into repairs that could've been prevented if quality was the #1 priority during the design and construction stages.
At Terra View, our mission is to create communities that will stand the test of time, with an emphasis on architecture, quality craftsmanship and energy efficiency. We are dedicated to constructing homes that conform to the highest standards of quality and workmanship and are committed to designing and building homes that will retain their beauty, durability and resale value. To take a virtual tour of our quality customized homes click here.
Transparent and Responsive
As stressful and daunting as the home building process can seem, choosing a transparent and responsive homebuilder can make a significant difference. From start to finish, you want a home builder that makes you a priority. Someone who keeps you in the loop and is available to contact with any questions or concerns, gives you updates on project timelines and a comprehensive estimate, and has good relationships with other contractors and the staff who will be constructing your home. Communication during the home building process is key, and if your home builder struggles to be transparent and responsive, they'll be doing more harm than good.
Every member of the Terra View team works closely with each new homeowner to ensure that their home is custom built to their tastes and tailor-made to meet their family's needs. From blueprints to colour selections, our on-staff professionals in architectural and interior design are always on hand to offer advice and walk each purchaser through customization of their new home.
Attentive Staff and Superior Customer Service
From the early design stages to the final touches in construction, providing guidance and exceptional customer service is expected from leading home builders. You'll be spending an extensive amount of time with the home building firm you hire, so you want to make sure that you have an attentive and dedicated staff behind you each step of the way.
Our team of professionals believe in providing a total service which includes: mortgage assistance, architectural consulting, interior and exterior design, professional construction managers, quality control inspectors and service representatives. From start to finish to after purchase care, we make sure our clients feel supported.
If you're looking for a home builder, we hope these tips helped you on your search! If you're interested in learning more about Terra View Homes as well as our new communities in Guelph, visit terra-view.com and follow us on Facebook, Instagram, Twitter, LinkedIn!